CEREC Same Day One Visit Dental Crowns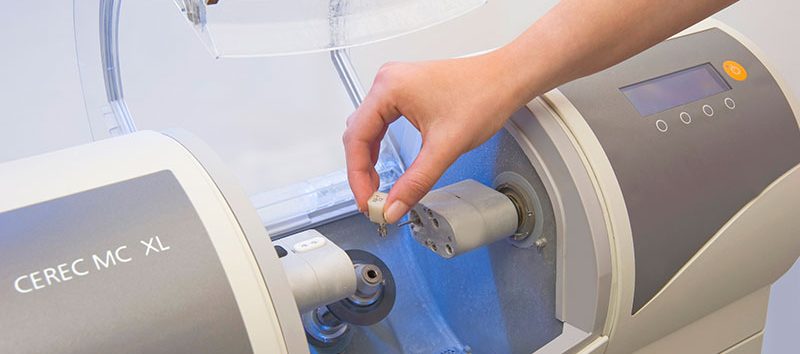 Dental crowns are tooth-shaped cases that are placed over teeth. Crowns are cemented to teeth in order to bolster the shape, size, strength, and aesthetic appearance of the tooth or teeth in question. These dental caps are placed on the visible portion of the tooth and don't require extensive time in the dentist's office.
Every ailment of the tooth calls for a unique solution. There are various reasons why one might need a dental crown. The chief reason crowns are used is to restore teeth that have been damaged due to decay or through abnormal wear and tear. Crowns may also be called into action if a dental bridge has had its integrity diminished or to provide support to teeth with fillings.
Crowns used to be a tedious process that would be drawn out over several dental appointments. However, with CEREC technology at the disposal of San Dimas Family Dentistry same day crowns can now be implemented with ease. Due to the state of the art milling system, computer aided technology will expedite the crowning process in order to provide loyal San Dimas, La Verne, and Glendora patients with affordable and local same day crowns. With the help of CEREC technology, our dental mavens can create a custom-fit crown and fit it to your teeth within a couple hours.
Take advantage of the professional and friendly serivce by getting in contact with the dentists at San Dimas Family Dentistry. The local dental group has a proven track record of happy patients that have experienced the CEREC treatment and would recommend it to other patients. As stated previously, the CEREC treatment cannot be found in every dental office, and as such must be taken advantage of.
Photo provided by Dentsply Sirona.